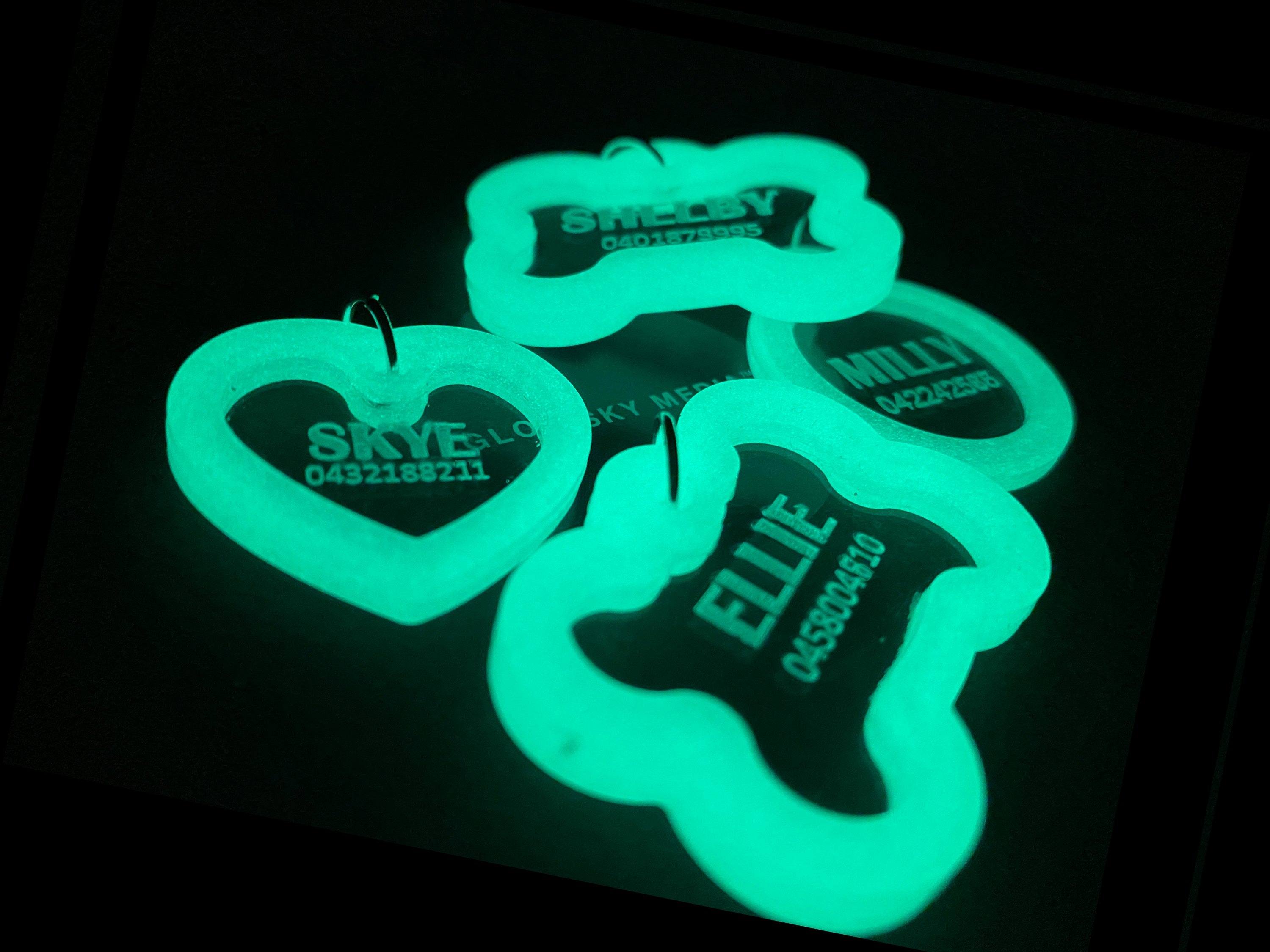 GLOW TAG - custom engraved
Personalised engraving

.
$39.95 +  $9.00 SHIPPING (FLAT RATE)
.
Includes custom engraving 2 text lines onto your acrylic GLOW TAG. Charge the silicone silencer (included) by direct sunlight or mini torch, it glows bright it illuminates the engraved text with an edge lit affect. 
1st line: NAME
2nd line: Phone Number (optional)
Designs

Heart shape is small (Perfect for cats + small dogs)
Circle is regular (For medium to large dogs)
Bone shape - out of stock
INSTRUCTIONS: To order, simply click Add to Cart. In the 'ADD ORDER NOTES' section, enter your custom text (Lines 1 + 2).
Click 'CONTINUE" to process payment.
10 character limit for each text line.
*As worn by Lilly, BRAND AMBASSADOR
GLOW TAG - custom engraved